6th Grade
Sketchbook Assignments

Sketchbook #1
10 points
Create a design in your sketchbook using your name as a focal point. Use: line, shape, and color to help create your design.

Past Due


Sketchbook#2
10 points
Create a value scale with 5 different values. Then create a drawing of your shoe using at least 3 different values.

Past Due


Sketchbook #3
10 points
Collect 4-6 different objects that have texture. On two pages in your sketchbook, create a collage of rubbings using the textures you found. Crayons work best, but you can use pencils or colored pencils. Fill up your space.

Due
Days 2-4-6 : Thursday, April 23rd
Days 1-3-5 : Friday, April 24th


Sketchbook #4
10 points
Minimalism is a style of art that emphasizes extreme simplification of form and color. Choose a photo from a magazine, phone, or computer. Create an artwork inspired by that photo using the style of minimalism.

Due
Days 2-4-6 : Thursday, May 7th
Days 1-3-5 : Friday, May 8th



Sketchbook #5
10 points
Gothic art and architecture was a style created in the middle ages. Gargoyles, created into spouts or statues, were commonly used in Gothic architecture. Look at the photos below and create your own gargoyle. What materials can you use to make your gargoyle look like stone?

Due
Days 2-4-6 : Thursday, May 21st
Days 1-3-5 : Friday, May 22nd


OPTIONAL Sketchbook #6
Up to 10 points extra credit

Maps are a representation of an area of land or water. They usually help us get from point A to point B. For this sketchbook assignment you are going to create an artwork that is a map. Please include: color, shape, line, and space. Here are some ideas to help you get started.
Create a map of:
A) Your travels to and from school.
B) Your travels while you are at school.
C) An adventure you went on.
D) Hastings and where you like to go.
Here are some links to artistic maps.
Line Map
Jazzberry Blue Maps
Bike Denver Map
Minneapolis Map
Hastings Bike Path and City Map
Due
Days 2-4-6 : Thursday, May 28th
Days 1-3-5 : Friday, May 29th
Powered by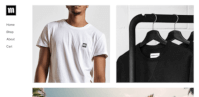 Create your own unique website with customizable templates.