5th Grade
Sketchbook Assignments


Sketchbook #1
10 points
Create a design in your sketchbook using your name as a focal point. Use: line, shape, and color to help create your design.



Past Due








Sketchbook #2
10 points

A focal point, also known as emphasis, is the area of an artwork you see first. If you had to create a t-shirt design for your best friend, than what would it look like? Use 3 elements of art to help create your design. Your design must have a focal point.
Past Due
Sketchbook#3
10 points

Watch the Lascaux Cave Virtual Tour video about prehistoric cave paintings. Create a drawing inspired by the prehistoric paintings. Fill up your page!
Lascaux Cave Video:
http://vimeo.com/40849516
Due
Days 2-4-6 : Thursday, April 23rd
Days 1-3-5 : Friday, April 24th
Sketchbook #4
10 points

Collect 4-6 different objects that have texture. On two pages in your sketchbook, create a collage of rubbings using the textures you found. Crayons work best, but you can use pencils or colored pencils. Fill up your space.
Due
Days 2-4-6 : Thursday, May 7th
Days 1-3-5 : Friday, May 8th
Sketchbook #5
10 points

Look at some photos of medieval castles. Create a castle inspired by medieval castles. Use color and texture to help create your castle and your background. Your background should show where your castle is located. Is it surrounded by land or water? Are there trees or fields near by?
Due
Days 2-4-6 : Thursday, May 21st
Days 1-3-5 : Friday, May 22nd

OPTIONAL Sketchbook #6
Up to 10 points extra credit

Create an abstract drawing using your favorite color scheme. Abstract art is art that does not attempt to represent anything real, but achieves its effect using shapes, line, forms, colors, and textures. Use line and shape to help create your abstract art. Remember to use only the colors from the color family you like most.

Due
Days 2-4-6 : Thursday, May 28th
Days 1-3-5 : Friday, May 29th
Powered by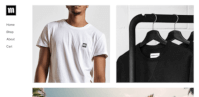 Create your own unique website with customizable templates.